Share this :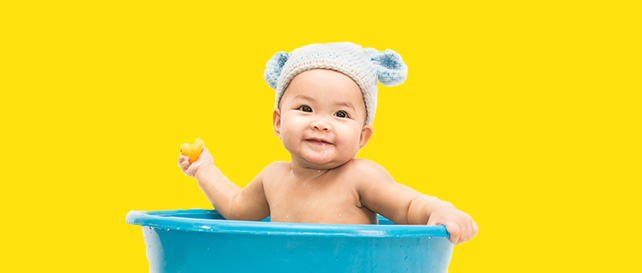 Tooth Brushing for Children at Different Age Group
Developing good oral health habits in children is the responsibility of all parents. Parents have to know their child's level of dentition at different age group and assist them with the correct brushing techniques for a lifetime healthy teeth.
Basic Brushing Guidance for Children at Different Age Group
Baby Teeth (6 months – 3 years)
Parents to perform brushing for baby
The first tooth usually appear at the age of 6 months to 1 year old and parents have to start brushing for the baby at this stage.
Parents should use a soft bristles toothbrush to brush their child's teeth. Soft bristles can protect their tender gum and also to provide a comfortable brushing experience without pain.
Lay down your child's head on your knee, place the bristle tips on the tooth surface and move gently in a small motion. Brush the four chewing surfaces in the molars and the upper front teeth with extra care as these are the areas that easily cause dental caries.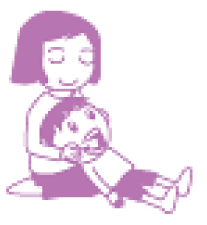 Milk Teeth (3 years – 6 years)
Parents to perform check up brushing
Most children start to brush their own teeth at this stage. However, parents need to check and help to brush the areas that may have missed. Brush the centre area with the entire tips of the bristle and brush the left and right areas with the edge of the bristles for a total clean tooth.

Mixed Dentition (6 years – 9 years) & Permanent Teeth (9 years – 12 years)
Parents to supervise brushing
This is an important stage where children go through a rapid change in dental development. Their jaw is growing bigger and gaps start to appear between teeth. The first molar (permanent teeth) starts to erupt and mostly will cause misalignment between teeth.
Parents should continue to monitor and supervise brushing by using the check up brushing method because certain part of the teeth is hard to reach due to the misalignment between teeth. Parents' role is to ensure every part of the teeth is covered.
Parents play an important role in encouraging their children to practise good brushing habits by guiding them with the correct techniques at different stages. This should start as early as the first tooth erupts to ensure your child has good oral health since young.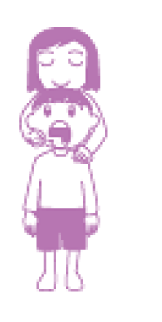 "When should parents start tooth brushing for their children?"
Parents should start brushing for kids when the first tooth erupts at around 6 to 7 months. Start brushing for kids at baby teeth stage is to get them familiar with toothbrush and prepare them for good brushing habits in future. Brush their teeth with a soft bristles toothbrush to avoid bad brushing experience which can cause pain.
Brushing an infant's teeth is very challenging until you become familiar with it. Therefore, just perform it once a day at first when the infant is in a good mood. You can increase the brushing frequency from 1 to 3 times a day according to the frequency of the meals.