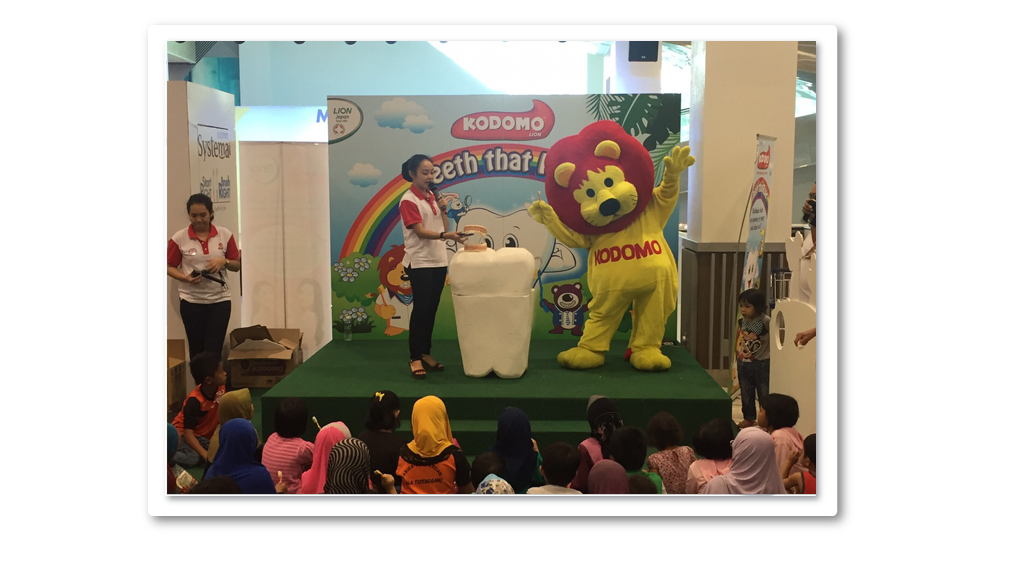 Start Early . Healthy Teeth for Life
"Teeth that Roar" is a road show organized by Kodomo Lion to create the awareness on the importance of children oral health care among parents in Malaysia. This road show is dedicated for both parents and kids with many interesting and fun activities such as Live Stage Show, Story Telling, Lion Dental Health Program, Song and Dance, Colouring Contest and Games.
"Teeth that Roar" Road Show is beneficial to family with young kids because the program is special designed to educate parents and kids about tooth cavity and the correct way of brushing teeth. Apart from that, Kodomo Lion also helps in cultivating good brushing habits since young by creating an interesting brushing song and dance to make brushing so much fun and enjoyable. Many attractive gifts and prizes are given away throughout the road show!
We welcome all parents to bring your kid to join us and have fun with Kodomo Lion!